Would you like cleaner air where you live? Less traffic? More outdoor seating and green spaces? How about higher life expectancy?
Brighton and Hove Council is piloting the city's first low-traffic neighbourhood (LTN) scheme in Hanover – between Richmond Terrace, Albion Hill, Queen's Park Terrace and Elm Grove – transforming the area into Hanover Liveable Neighbourhood. This is a wonderful opportunity to optimise our outdoor space, increase opportunities for active travel and create safer, calmer streets for everyone.
More space to walk & cycle
Drivers from outside our area will not be able to cut through Hanover to shave minutes off their journeys. You will be able to drive and park your cars as before. Emergency services as well as refuse and recycling collections will have access to all streets. Vans will deliver and visitor parking will be permitted. You will find it easier to walk, cycle and use public transport, thanks to clearer roads and cleaner air.
A safer place to live
Kids can play outside and walk to school safely.
People with reduced mobility have more opportunities to socialise, exercise and rest.
Cycling, walking, scooting and using wheelchairs become easier and less hazardous.
Social distancing will be easier, as more communal areas are introduced and pavements are widened.
Shape our liveable neighbourhood
We want a scheme that benefits everyone. What changes would you like to see in your street and neighbourhood? Ideas include:
filtering access using planters or bollards
widening pavements, some streets, or parts of them becoming one way for motor traffic
installing secure bike hangars
creating parklets – small, usually green spaces – for sitting and socialising
Add, 'like' or comment on ideas for improvements in your street or area
Identify where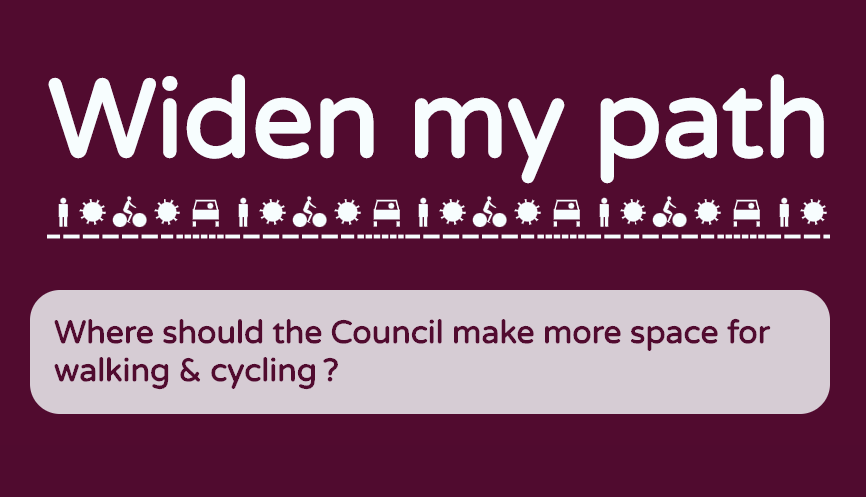 Speak up for your street
We'd like representatives from each of the streets in Hanover to discuss with neighbours what would make your street more liveable and then share your street's vision and ideas with us.
Volunteer or see who your representative is HERE.
---
Why Hanover?
Hanover is a unique area close to Brighton city centre, which has led the way on many environmental and community issues. In other parts of the country, councils have successfully introduced low traffic neighbourhoods in order to create more people-friendly streets and improve the quality of life for the people living within them. Local community group Hanover Action for Sustainable Living saw a low traffic neighbourhood as a way to respond to some of issues that local people have.
How long will the pilot last?
Low traffic neighbourhoods are usually trialled for 12-18 months. Local residents and businesses are invited to share their views and if a scheme isn't working for them, it can be altered or removed entirely. If it is popular, it can be made permanent.
Which streets will be included in the pilot?
It will cover the area generally referred to as Hanover, bordered by Richmond Terrace, Elm Grove, Queen's Park Road and Albion Hill. Improvements can be considered in these streets and nearby streets too.
What will happen in surrounding streets, not covered by the liveable neighbourhood scheme?
When the scheme is being designed, planners will consider the impact on nearby streets, particularly those that already have problems with traffic cutting through to get to other areas. Changes will be made in these streets too, in consultation with local residents.
Will it become permanent?
At the moment, this is just a trial. The changes will be monitored and any that are popular could be made permanent.
Will traffic increase on nearby roads?
Initially, it's likely that it will but that increase will be monitored to ensure that this increase is not unmanageable and causing problems. But over time, car use from within a low traffic neighbourhood scheme tends to decrease, so the amount of overall traffic will drop.
Who gains?
Cyclists – Fewer cars mean safer cycling routes.
Disabled people – Streets are more accessible for those in mobility scooters and wheelchairs. Public transport becomes faster with fewer cars on the roads.
Drivers – It's true! By discouraging unnecessary journeys, an low traffic neighbourhood means less traffic and congestion for those who need to travel by car.
Elderly people – Quieter, safer streets make it more pleasant for older people to travel on foot. And it's healthier too, of course.
Emergency services – Response times for ambulances and the fire brigade decrease as less traffic means a faster response.
Local businesses – More pedestrians and cyclists boost footfall and trading by 40%. You're more likely to pop into a shop if you're walking or cycling than if you're in a car.
Parents and children – Fear of traffic injury is a key reason why parents and carers limit their children's independence. Safer roads mean kids are able to walk and cycle to school, breathing cleaner air as they do.
Pedestrians – Walking in the area will benefit from a LTN. It becomes safer, quieter and healthier.
Why is this important to our Hanover?
Since the outbreak of the Covid pandemic, more of us are now working from home. We must seize this opportunity to make Hanover more liveable in every sense and help our community – and our local businesses – to really flourish.
How can my area become a liveable neighbourhood?
Local community groups can request the council considers a Low Traffic Neighbourhood for their area by taking a deputation – signed by six people – to the Environment, Transport and Sustainability Committee.
Where have schemes been successfully introduced?
Low traffic neighbours have been implemented successfully in a number of other parts of the UK, mainly in London. The most established is Waltham Forest, and this gallery of before-and-after photos of the borough gives some ideas of what we could have in our area. And the benefits to the community are shared in this video.
---
---